SHARE AND EARN
REFER-A-FRIEND
---
Your chance of earning upto £2,250 starts here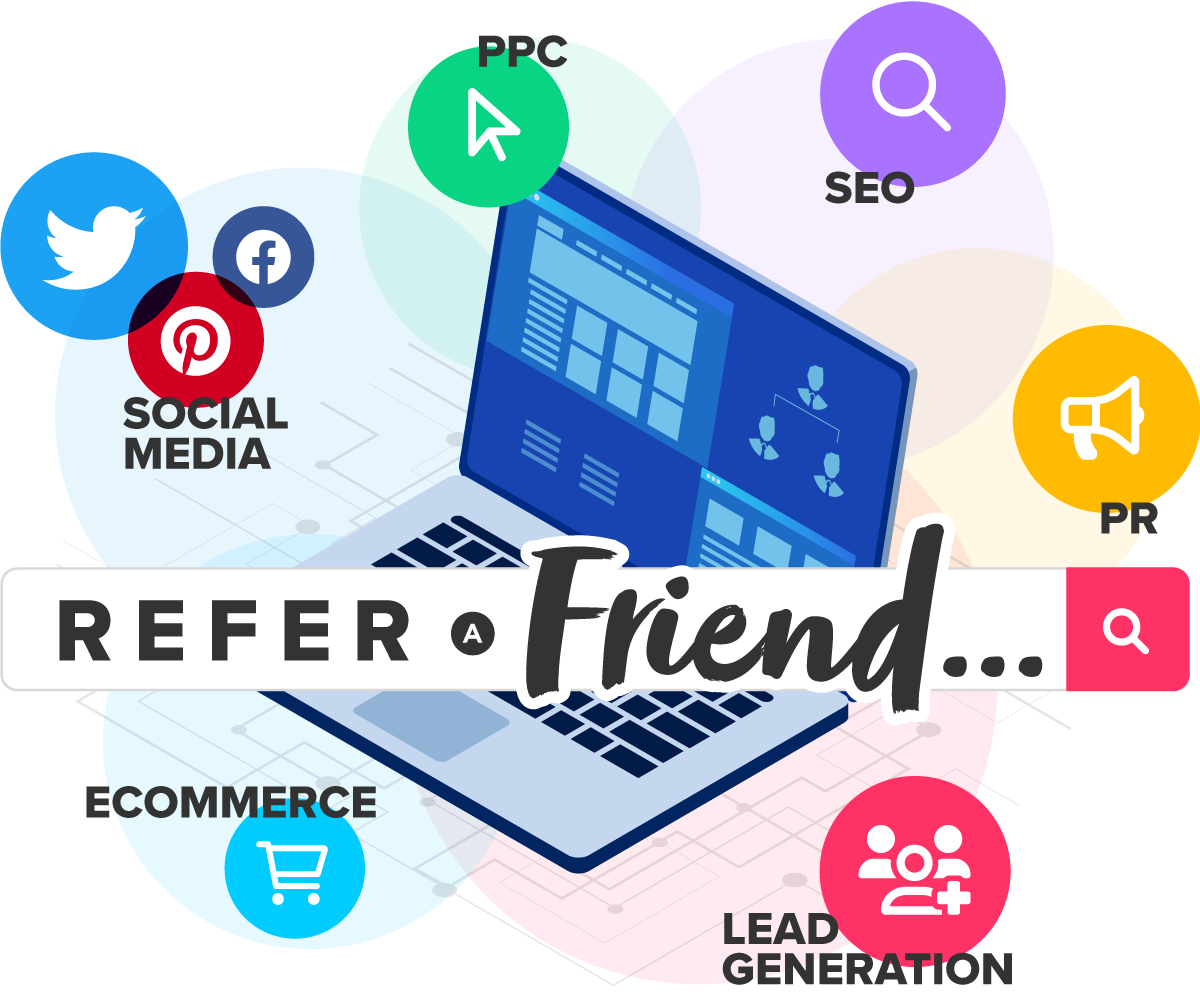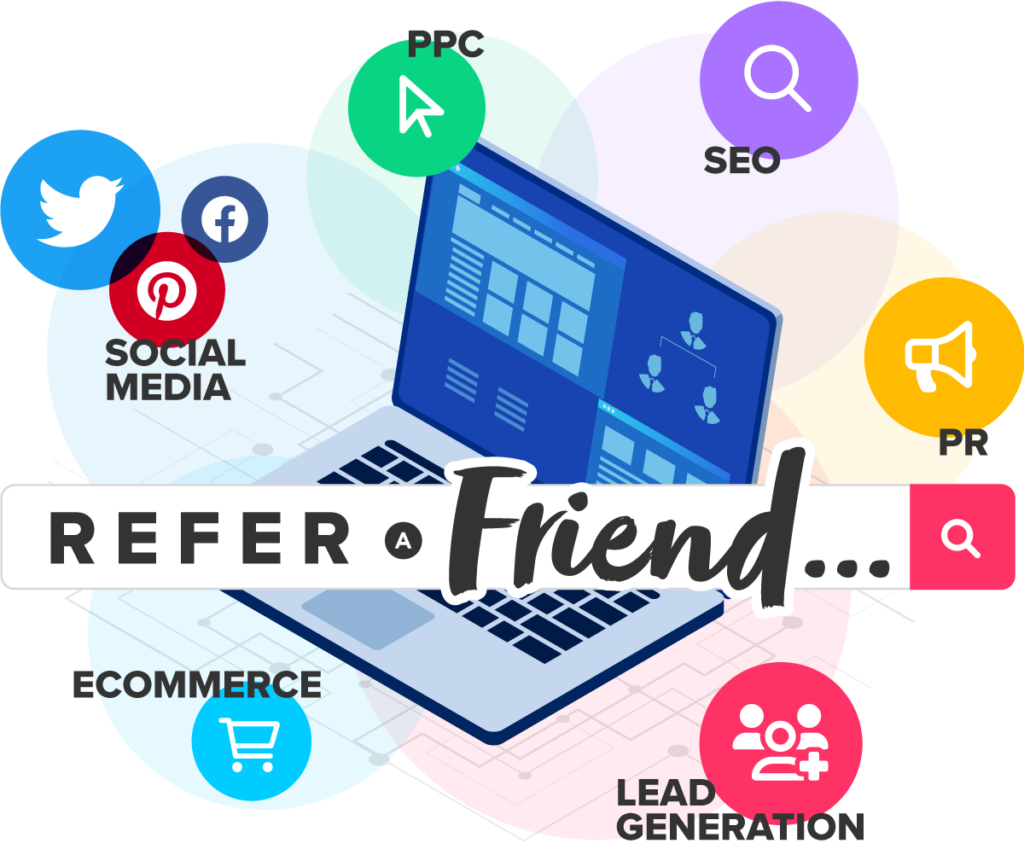 Earn up to £2,250 when you Refer-A-Friend
Love Global Search Marketing and want to spread the news? We'll give you up to £2,250 as a BIG THANK YOU if the referral signs on with us.
All you have to do is complete the form and recommend us.
You can even refer yourself if you've moved company recently!
How does the Referral Scheme Work?
Simply Refer your Friend or Colleague
Fill in the Form and we'll contact your friend directly.
Ask your friend to contact us, mentioning your name.
Email us and your friend as a warm introduction –Email Us
REFER YOURSELF !! yes that's right.
It really is this easy to make up to £2,250 per referral!
AND you can refer yourself too
Our Easy Criteria for Referrals
Friends Must – Sign up to our Services
Friends Must – Meet our Minimum Fees
Friends Must – Meet our Min Contract Terms
Friends Must – Confirm you are the Source
*Referral Fees are at Management's discretion based on Contract values and circumstances.
Terms & Conditions
Our referral scheme is applied at the discretion of our management team.
The scheme operates by you referring a friend's or a colleagues' company and should their Company become a Global Search Marketing Client you are then eligible for a reward payment as our BIG Thank You.
Yes you can ! Individuals may refer themselves on this scheme by referring the Company they work at.
Our management team will assess all referrals and decide on an appropriate reward payment.
The value of any reward payment will largely depend on the contract value on the minimum contract term of 3-mnths and are typically between 5% to 15% of the net management fee in the minimum contract term.
In the event our management team deem that a referral is not valid or inappropriate they reserve the right not make any reward payment.
The scheme excludes setup fees or non-recurrent projects.
The scheme is designed to thank individuals and/or their company for referring Global Search Marketing to Friends and Professional Colleagues.
To be eligible, the Company that is referred must enter into contract with Global Search Marketing for our services on our minimum 3-mnth contract fees and service contract terms.
Yes you can ! Individuals can refer Friends and Colleagues at multiple Companies.
You must have the permission of your Friends or Professional Colleagues to refer them, if they are not aware of the referral you will not be eligible for a reward.
In the event multiple referrals are received for the same Company, then only the first referral will be considered.
Please ensure you follow your Company's gift policies if you are collecting the reward yourself.
The award scheme is only available to UK residents or UK companies, unless Management have agreed special circumstances directly.
In referring a friend, colleague or yourself, you do so understanding that on rare occasions there may be no referral fee awarded, depending on the circumstances.
The referral must complete the full minimum contract term for you to be eligible and as such reward payments are not made until the minimum contract term is completed in full. In the event the referral does not complete the full minimum term then the referral will be void. However, management may exercise some discretion depending on circumstances.
Get Referring!