WHO WE HELPED
Our Client
---
Jean Store is the UK's oldest denim store, established in 1967 on the south coast of England as the first denim specialist of its kind.
The store was opened at a time when there was a huge demand for brands such as Levi's® and Wrangler, with classic Americana becoming a huge fashion statement worldwide. Jean Store began to import Levi's® directly from the USA and became a huge success, stocking iconic styles such as the original 501. To this day, Jean Store remains one of the UK's oldest Levi's® stockists.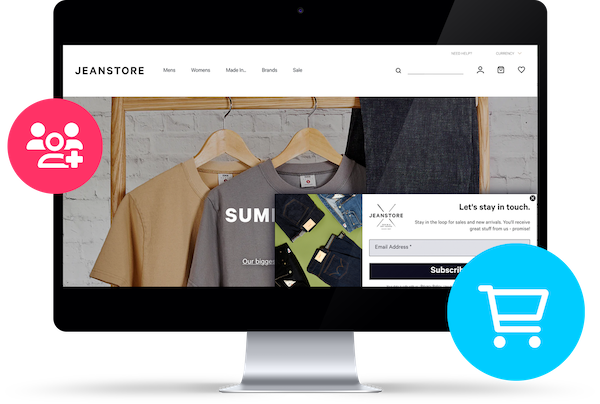 THE RESULTS
What We Achieved
---
Jean store came to us looking for help growing thier sales and their average order values.
Through walking with GSM Jean Store was able to massively increase their online sales, triple their average order value and invest more into their advertising for even better results! 1425%
Increase in advertising spend 570%
Increase in online sales 330%
Increase in the average order value
GETTING STARTED
The Challenge
---
Jean Store came to us with the objective of driving online sales for their range of Denim brands
They were keen to increase order volumes as well as improve their return on investment from online advertising. With good customer loyalty and many returning customers, having sight on the lifetime value of customers enabled us to be more aggressive with customer acquisition, primarily through PPC.
WHAT WE DID
Our Strategy
---
Our long-term PPC campaign for Jean Store targeted 3 different areas.
Paid search & shopping ads
Display & remarketing ads
Paid social ads
We developed a series of campaigns across these channels with their own primary objectives, which included selling jeans, associated products by big-name denim brands and expanding the store's online audience.
Performance
The Results
---
Our long-term PPC campaign was an undeniable success.
We saw a year on year increase in:
1,425% growth in advertising spend
570% increase in online sales
330% increase in the average order value
All while improving the Return on Ad Spend (ROAS) by 15%
Engagements across all social media channels
If you're looking for increases in paid traffic on your own site, you can trust Global Search Marketing to get you the results you need. Feel free to get in touch and an experienced member of our PPC team will be more than happy to answer any of your questions, offer advice or carry out a review of your ads account.
Contact our sales team for more information on how we could help.
Just send us a few details using this form and we'll be in touch shortly.
"*" indicates required fields