WHO WE HELPED
Our Client
---
Ever wondered where the rich and famous sell their luxury villas and homes? Sotheby's Realty sell and rent some of the world's most prestigious properties and are a truly international organisation. With over 800 regional geographic offices (across 65 countries) and a clear Corporate Objective to dominate in each regional and collectively on a global front.
GSM were commissioned by 8 independent regional offices across the Balearics Islands, Barcelona, Costa Brava and Madrid, to recover their previous domination in the mists of ever increasing and aggressive Market Competition from multiple international realty companies and local independent firms. This required a multilingual approach from GSM with each region having multiple sites or site variants to provide different languages.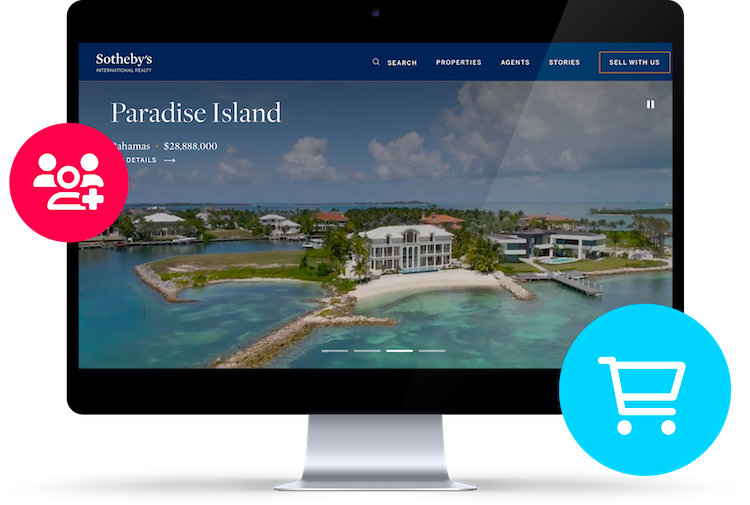 Increased Organic Traffic by 200%+
Achieved P1 to P3 Ranking across 90% of targeted keywords

GETTING STARTED
The Challenge
---
Working with the Managing Directors and Owners of the respective Sotheby's Franchises and engaging the overarching International Sothebys Marketing Team, GSM were instructed to develop SEO & Digital PR programmes to recover P1-P3 rankings in each of the 8 regions. The challenge centred on recovering from years of under investment in SEO whilst competitors had aggressively invested, leaving GSM with a double challenge of catching the competition and then outperforming them.
The challenge was increased with a number of the 8 regions having multiple websites for different languages or website translation variants. This effectively required SEO for each language site or translation variant.
A significant series of SEO & Digital PR Campaigns.
WHAT WE DID
Our Strategy
---
With the primary objective to achieve P1-P3 rankings in the 8 regions across multiple local Google SERPs (eg: Google Germany, Google UK, Google France), a sizeable series of campaigns, we were also charged with improving the Digital PR and Back-link profiles. This led to a strategy focused on Technical SEO, and multilingual Onsite SEO (with Optimisation), to improve the websites & language variants to increase rankings. Performance was monitored & reported across each Google and respective Search Engine.
In addition, a thorough Digital PR and Back-linking programme was developed, split between blogger outreach predominantly for SEO gain and PR for branding via leading publications. Potentially the biggest challenge with the strategies was the shear scale of the campaigns and langugages.
SEO & Digital PR
Programme Of Work
---
Due to the shear scale of these SEO & Digital PR Campaigns, a series of individual programmes were created for each of the 8 Regions, with sub-divisions for languages. An overarching Strategy formed the structure of the programmes.
The Programmes commenced with detailed research into the relevant keywords (with traffic estimations for prioritisation) and benchmark reporting on their ranking positions for each term in each language across each respective geographic Search Engine (eg: Google Germany or Google France). The research allowed for the programme to be developed based on priority keywords, to focus the Technical SEO and required Onsite Content (inc. optimisation).
Research into Keywords
Benchmark Reporting on Rankings
Onsite Content & Optimisation Plan
Core Vitals & Technical SEO Plan
CRO Recommendation & Schedule
Outreach & Back-link Research and Schedule
Digital PR for Branding
Performance
Results Achieved
---
With a range of successes from short-term quick wins achieved by swiftly optimising a swath of keywords that were ranking at the bottom of page 1 or top of page 2 increasing traffic significantly, then longer term successes for keywords ranking in lower positions. Our Digital PR led to a significant increase in Brand Awareness. Sothebys featured in publications such as A Place in the Sun, The Telegraph and Forbes.
Increased Organic Traffic by 200%+
Achieved P1 to P3 Ranking across 90% of targeted keywords
Brand Awareness
For more information on how GSM can transform your Sales & Revenue please contact us.
Contact our sales team for more information on how we could help.
Just send us a few details using this form and we'll be in touch shortly.
"*" indicates required fields